Why Plan Grader™ is so important
The largest transformation in employee health benefits regulation since 1943 has been catalyzed by the Consolidated Appropriations Act of 2021. At the same time, we have scores of health plan triumphs in every corner of the country. With the guidance of the Plan Grader™, forward-looking employers are turning healthcare from the #1 driver of inflation, debt, poverty and bankruptcy over the last 20+ years to a primary driver of the American Dream being restored.
Five years ago, when I wrote The CEO's Guide to Restoring the American Dream: How to Deliver World Class Health Care to Your Employees at Half the Cost, we endeavored to test the hypothesis that if we made it easy for people to replicate the success of employers having the best health plans in America, others would follow. It has happened in spades. Health Rosetta had the first strawman of what became the Plan Grader™ shortly after the book was published. After nearly five years of evolving and testing it internally and with leading benefit advisors, the 40 most important factors driving high-performance health plans are clear and have been put to the test with real world health plans. It's why this mini-documentary highlighting Health Rosetta successes was screened in the White House recently since we have slayed the top driver of inflation and debt hitting American families.
For the first time, there is an objective third-party assessment of American health plans. With the CAA now in full effect and the growing wave of ERISA fiduciary enforcement actions and class action cases, the Plan Grader™ release is extremely timely.
In Health,
Dave Chase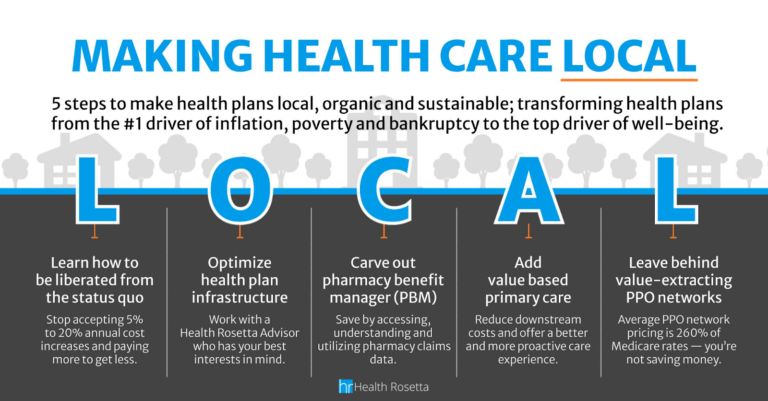 Pursuing the eight Health Rosetta components puts plans in the driver's seat to improve health outcomes. Happily, a natural byproduct is reduction or elimination of the well-documented waste* that isn't aiding health outcomes. The result is clear: More money in the pockets of hard-working Americans and 20-40% (or more) reduction in overall spending for employers. Studies and surveys have shown income is the top driver of health outcomes in America — topping even access to quality healthcare.
Quick Steps to Get Started
Here's how to get started leveraging the Plan Grader™ with your prospects and/or clients.
Learn how to access and use Plan Grader™ by watching this quick video. If you want another team member to have access to create Plan Grades, please email Amy at amy@Healthrosetta.org to get access to the Inside.HealthRosetta.org platform.
Review the Plan Grader™ infographic to understand how to use it with prospects.
Go deeper on how best to use Plan Grader™ with clients and prospects. Here's a leave-behind resource on the 8 Health Rosetta Components, what Plan Grader™ measures, and Plan Grader slides to use in your current sales materials.
The Plan Grader™ Field Guide provides many additional resources and training materials for you and your team.
Plan Grader™ Resource Library
These resources are intended to support you working with your prospects and/or clients to submit a Plan Grader™.
Please share any feedback and/or questions ongoing by reaching out to the Health Rosetta team or email Amy directly at support@healthrosetta.org
*JAMA Network 2019, Waste in the US Healthcare System equate to $760 billion to $935 billion, roughly 25% of US Healthcare spending